Insure For Health, LLC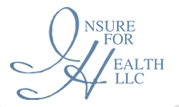 Last Attended BRG: August 13, 2019
Profile Last Updated: May 24, 2018
For all your health insurance needs.
Address
491 West 5300 South, Ste. B-400
Category
Insurance (Life/Health)
Business Description:
My name is Barbara Neff-Fenton. I am an Independent Health Insurance Broker and owner of Insure for Health. I specialize in the Affordable Care Act and Medicare. I have been assisting people for over 12 years and I'm dedicated to my clients! I love educating people so they can make the best decision for their circumstances. Please call if you need any information about your health insurance options.