RADSWAG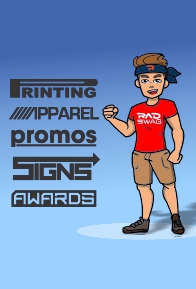 Last Attended TLC: March 30, 2021
Profile Last Updated: March 21, 2021
We don't just sell stuff.
Category
Advertising,Branding,Marketing,Promotional Products
Business Description:
You and your company deserves the best in:
PRINT
APPAREL
PROMOS
SIGNS
AWARDS
TRADESHOW
... but we don't just sell stuff. We have designers that will help make your logo look its best, and marketing geeks with great ideas and expertise to make your branding products do more.
WE GUARANTEE we can improve upon what your logo is doing now. Contact us today if you want to find out how!