Renaissance Associates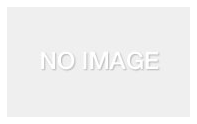 Last Attended TLC: February 02, 2021
Profile Last Updated: July 19, 2017
What is your current merchant processing company doing to help you grow your business? If your answer is "nothing" we should probably talk.
Business Description:
Nobody likes to talk about merchant processing, or necessary evil of accepting credit cards.
Every one in the industry will save you money. Generally this amounts to about $0.10 per $100.00 you process. Yes those dimes add up, so we believe it is important to save you that dime as well, however we are more interested in making sure you bring in more hundreds than saving dimes.
One of our programs is to provide you with 250 targeted leads every quarter to help grow your business, for free, for as long as you process with us.
What is your current processor doing to help you grow your business?
If your answer is "nothing" we should talk. :)